Dean, College of Engineering
Employer

The Ohio State University

Closes

Jul 18, 2020

Specialty

Position Type

Contract Type

Organization Type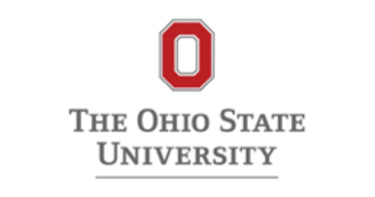 Search for
Dean, College of Engineering
Columbus, Ohio
The Ohio State University seeks a strategic, collaborative, and values-driven leader to serve as its next dean for the College of Engineering. Ohio State's 150-year history of excellence and its enviable scale and breadth present a special opportunity to transcend traditional boundaries and create lasting impact in the world. The College of Engineering has long been an innovative leader in engineering and architecture education and is poised to build on its powerful legacy through interdisciplinary education and research possibilities found only at Ohio State. At the same time, the college is a central unit dedicated to the university's land-grant mission of ensuring educational access and advancing Ohio's economic mobility, competitiveness, and standard of living through contributions toward technology and creativity, continuous improvement, a diverse workforce and inclusive environment, and lifelong learning. As the university strives to lead the nation in developing the modern land-grant identity, leadership from the College of Engineering in developing pioneering research and technologies, training the workforce of the future, and engaging with industry and entrepreneurial ventures has never been more urgent.
Reporting to the executive vice president and provost while serving as the chief academic officer of the college, the dean will set a bold and ambitious vision for Ohio State Engineering that harnesses the talent, creativity, diversity, and breadth of expertise across the community of faculty, staff, and students. Ohio State's graduate and undergraduate engineering programs are ranked 17th and 16th, respectively, among public universities according to U.S. News & World Report, and the college ranks 3rd in the nation for industry research and development expenditures according to the National Science Foundation. Ohio State's research expenditures exceeded $900 million in FY 2019 with more than $150 million in industry-sponsored research, ranking fifth among all universities. Additionally, with one of the largest alumni populations in the world, the generosity and philanthropic spirit of this community has resulted in incredible private support for Ohio State.
The college seeks an outstanding scholar, leader, and administrator who is both collaborative and decisive. The dean will work with the community to develop a strategic vision for the future of the college, and inspire a dynamic, dedicated, and talented team of colleagues to propel Ohio State Engineering forward to meet the pressing needs of the state, nation, and world and serve as an engine for societal good and equity. The dean must be an exceptional communicator who is skillful at building relationships with internal and external partners and possesses the ability to represent the college and engineering profession in a compelling fashion to constituencies and society at large.
Ohio State has retained Isaacson, Miller, a national search firm, to assist with this recruitment. Confidential inquiries, nominations, and applications may be directed to: www.imsearch.com/7376
Please note that all applications, nominations, emails, and other inquiries are subject to Ohio Public Records Law (Ohio Revised Code, chapter 149.43).
The Ohio State University is committed to equal employment opportunity, and does not discriminate on the basis of age, ancestry, color, disability, gender identity or expression, genetic information, HIV/AIDS status, military status, national origin, race, religion, sex, sexual orientation, protected veteran status, or any other bases prohibited by law, in its activities, programs, admission, and employment.
More searches like this